USA Boxing sucker-punches Tyson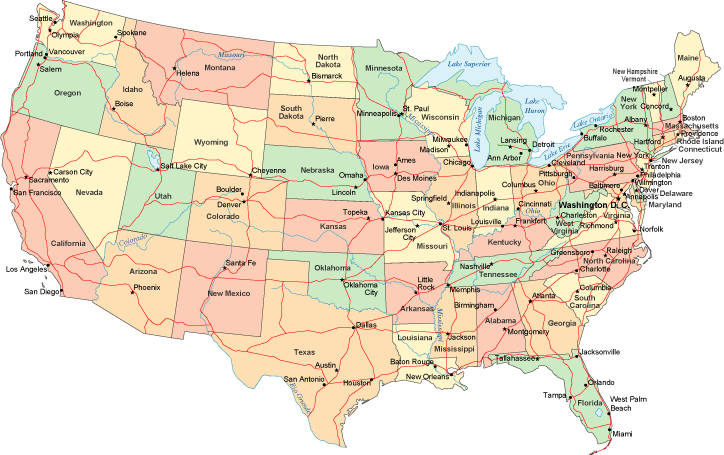 USA Network may be the No. 1 basic-cable network for the seventh year running, but that doesn't mean it doesn't want to up it's game when it comes to original programming. On Wednesday USA announced that it had given the green light to three new drama pilots, including one from "Burn Notice" creator Matt Nix. "These pilots illustrate our continued commitment to creating the next evolution of powerful original dramas for which USA is well known," said Chris McCumber, the network's president, in a news release. "This particular mix of dramas comes from some of the top writers and producers in the industry, each of whom brings a distinct point of view and unique talent for developing high-stakes story lines and compelling characters." The announcement that Nix has a new show in the works comes hot on the heels of the September series finale of "Burn Notice."In its seven years on air, Burn Notice was a huge hit for USA. In 2009 it became the most-watched scripted series ever on basic cable in the coveted 18-49 demographic. It was nominated for multiple Emmys over the years. FALL TV 2013: Watch the trailers In September Nix told The Times , "I have another show at USA — a pilot — hopefully it'll go to series but you never know, and I'm acutely conscious of how lucky I was to have something like 'Burn Notice' my first time out. I know firsthand not everything is successful and you really have to savor the things that are." Nix's new project is titled "Complications" and it's about a jaded suburban ER doctor who saves a child's life during a drive-by shooting, killing one of the assailants in the process. It turns out, however, that the boy's life has been marked and the doctor makes it his mission to protect him. The second pilot to get the go is "The Novice," about a recent college grad who, thanks to the sour economy, turns to a life of crime to support himself and his family.
Presidents Cup: USA takes big lead into singles play
This is where the matches stood when play was suspended by darkness Saturday night: Phil Mickelson/Keegan Bradley (USA) all square with Jason Day/Graham DeLaet through 13 holes. Bill Haas/Steve Stricker (USA) 2-up on Adam Scott/Hideki Matsuyama through 10 holes. Ernie Els/Brendon de Jonge (International) 2-up on Woods/Kuchar through nine holes. Louis Oosthuizen/Charl Schwartzel 3-up on Webb Simpson/Brandt Snedeker through 12 holes. Sunday's singles 9:30 a.m.: Hideki Matsuyama vs. Hunter Mahan 9:41: Jason Day vs. Brandt Snedeker 9:52: Graham DeLaet vs. Jordan Spieth 10:03: Ernie Els vs. Steve Stricker 10:14: Brendon de Jonge vs. Jason Dufner 10:25: Adam Scott vs. Bill Haas 10:36: Branden Grace vs. Zach Johnson 10:47: Marc Leishman vs. Matt Kuchar 10:58: Richard Sterne vs.
[+] Enlarge AP/Richard Shotwell/Invision USA Boxing sent an open letter to Mike Tyson, asking him to wait until after the 2016 Rio Games to sign the country's top amateur fighters. But if Tyson wants to move past pigeon-racing reality shows on Animal Plant or another academy award-winning guest appearance in "The Hangover IV: A New Hope" and make his move to be the next Don King, who are we — or USA Boxing — to complain? Tyson has done so well with his life since he left the sport (as long as he does not revert to the misbehavior he exhibited after longtime trainer Cus D'Amato died, then all is good). But this isn't about Tyson or his response to Butler's letter in the New York Post claiming the organization never reached out to him directly and is "taking advantage of my name and company for publicity." This is about USA Boxing. When did USA Boxing become so sanctimonious? So righteous and indignant? Boxing promoters have perpetually gone after amateur boxers in an attempt to get them to skip the Olympic route. For years, promoters have used everything from Muhammad Ali throwing his gold medal into the Ohio River to the image of Roy Jones Jr. standing next to a ref as he lifted the arm of Park Si-Hun in the Seoul Olympics (considered by many as one of the most corrupt moments in Olympic history) as examples of the unimportance of the Olympics in the arc of one's career. More recently, promoters simply need to run off the names of top boxers who didn't need an Olympic medal to succeed as a pro — Manny Pacquiao, Miguel Cotto, Juan Manuel Marquez, Adrien Broner, Timothy Bradley — to prove that participating in the Olympics is as useful as an iPhone 3GS. After Athens 2004, USA Boxing had been able to say to every American who has thought about joining them: "Look at Andre Ward's career, and we'll show you how Ward benefited from being in the Olympics." But when a country goes through an entire Olympics as the United States did at London 2012 and returns without a single medal, the sell gets difficult.